Northeastern University Marketing Association
Promotional Flyers
From January-December 2016, I wrote and designed the flyers for the club's weekly meetings, as well as the corresponding social media graphics (Facebook event header images, square graphics for Instagram posts, and banners for NUMA's website home page).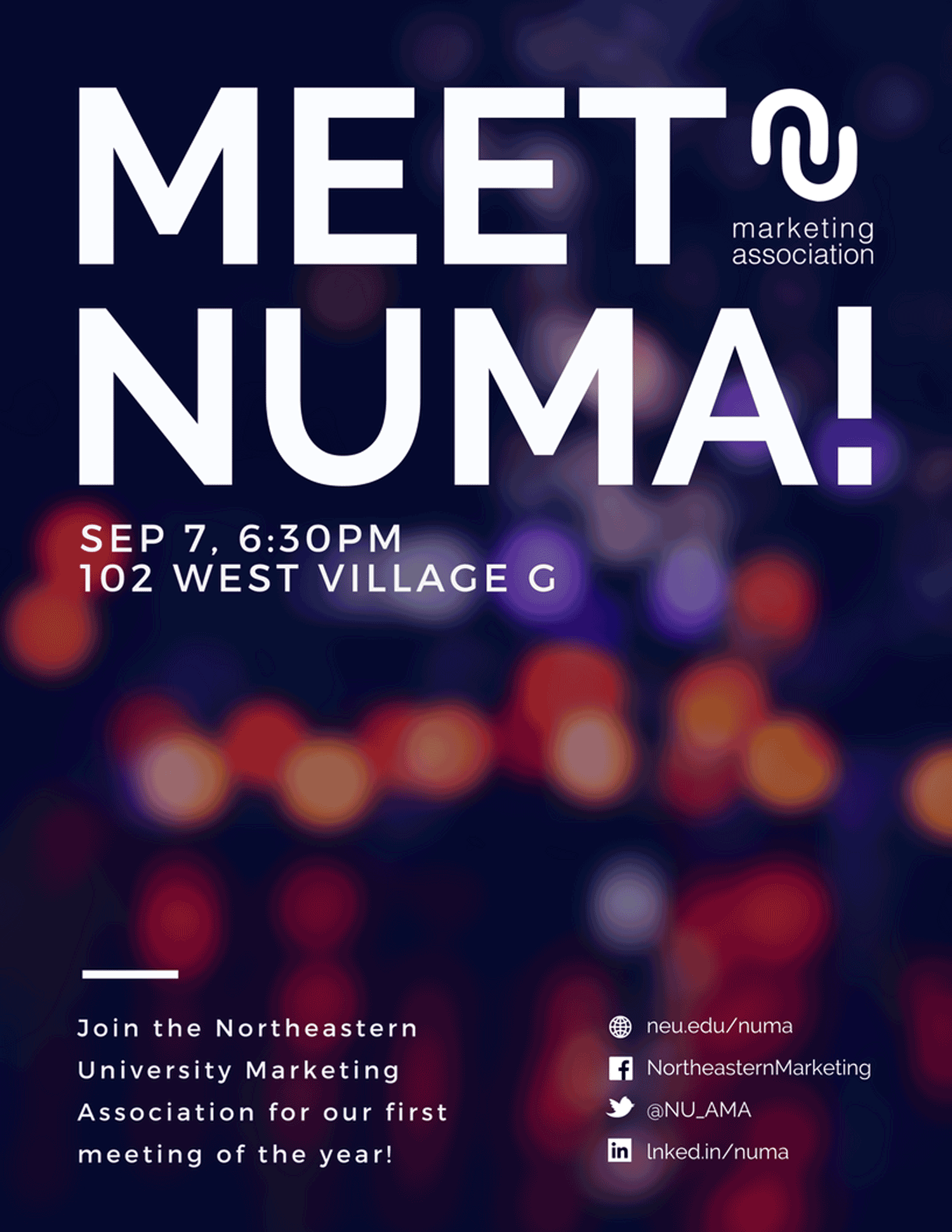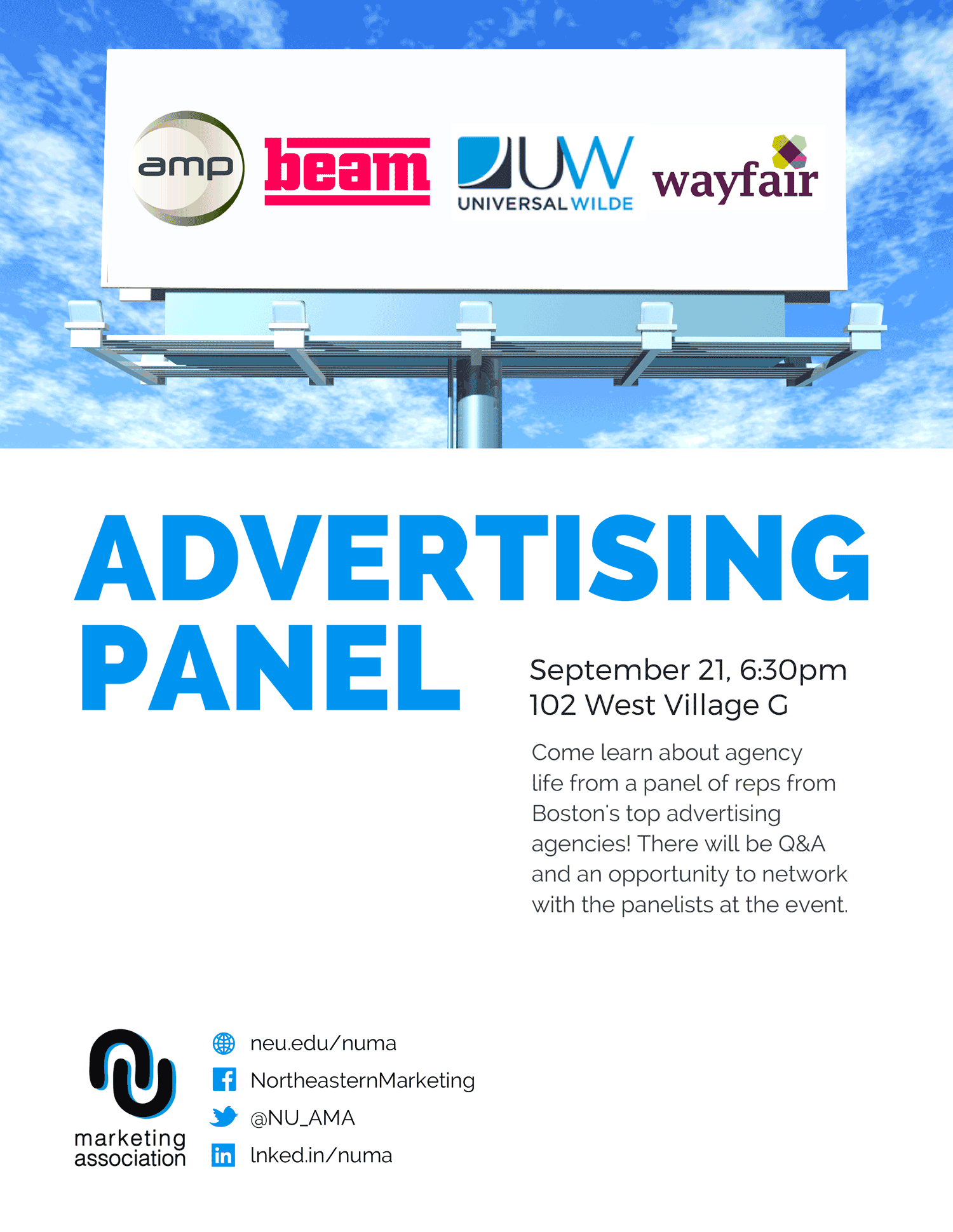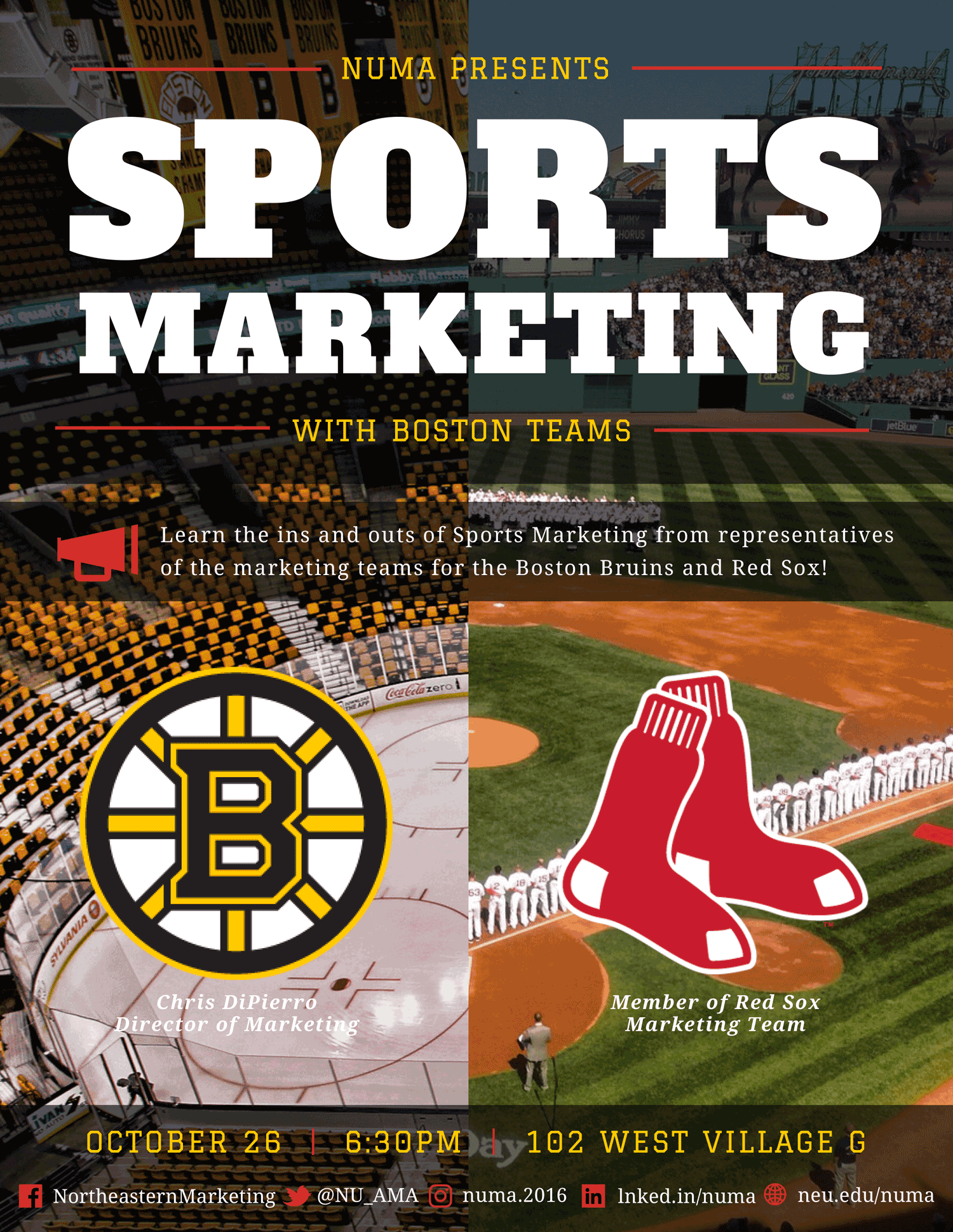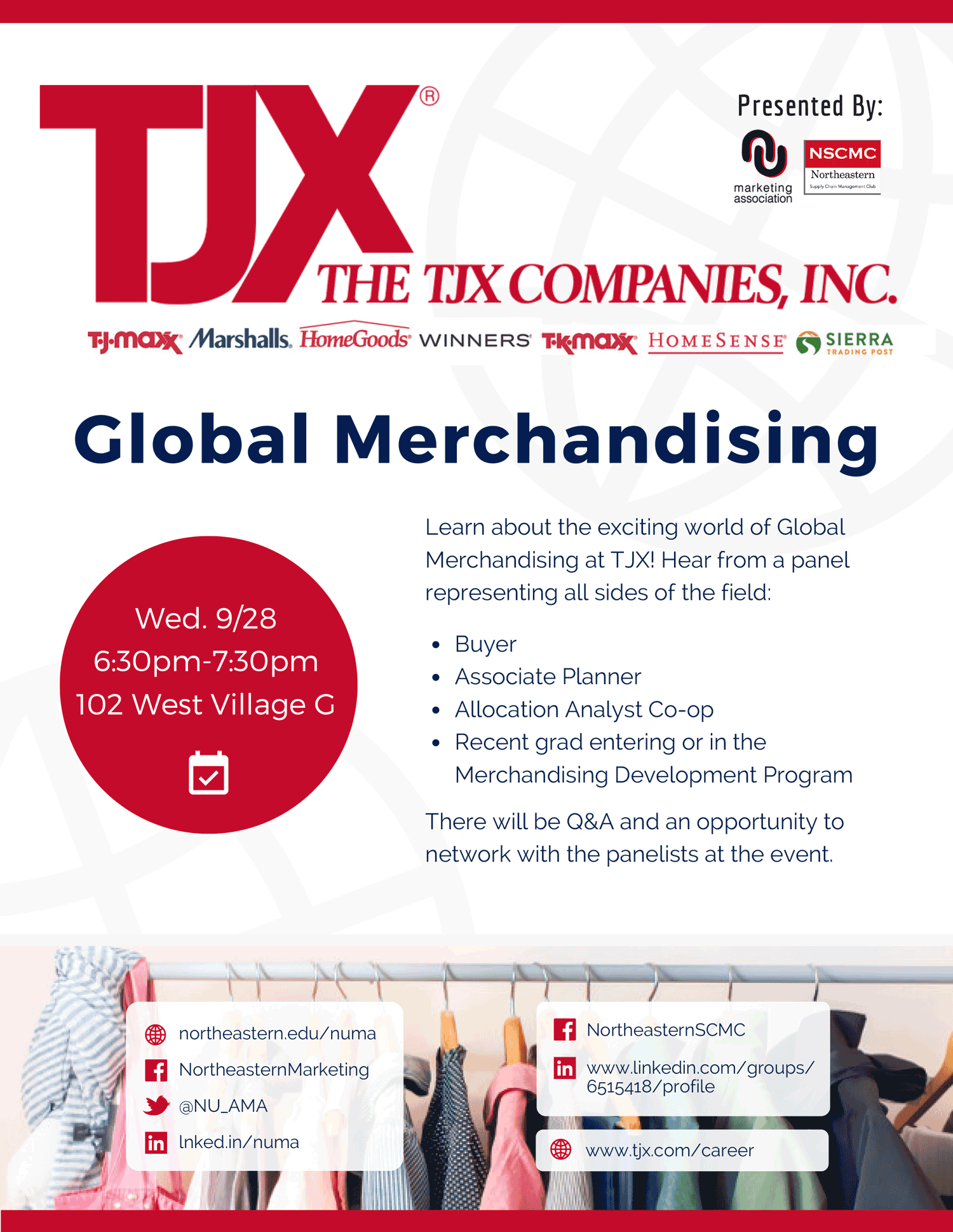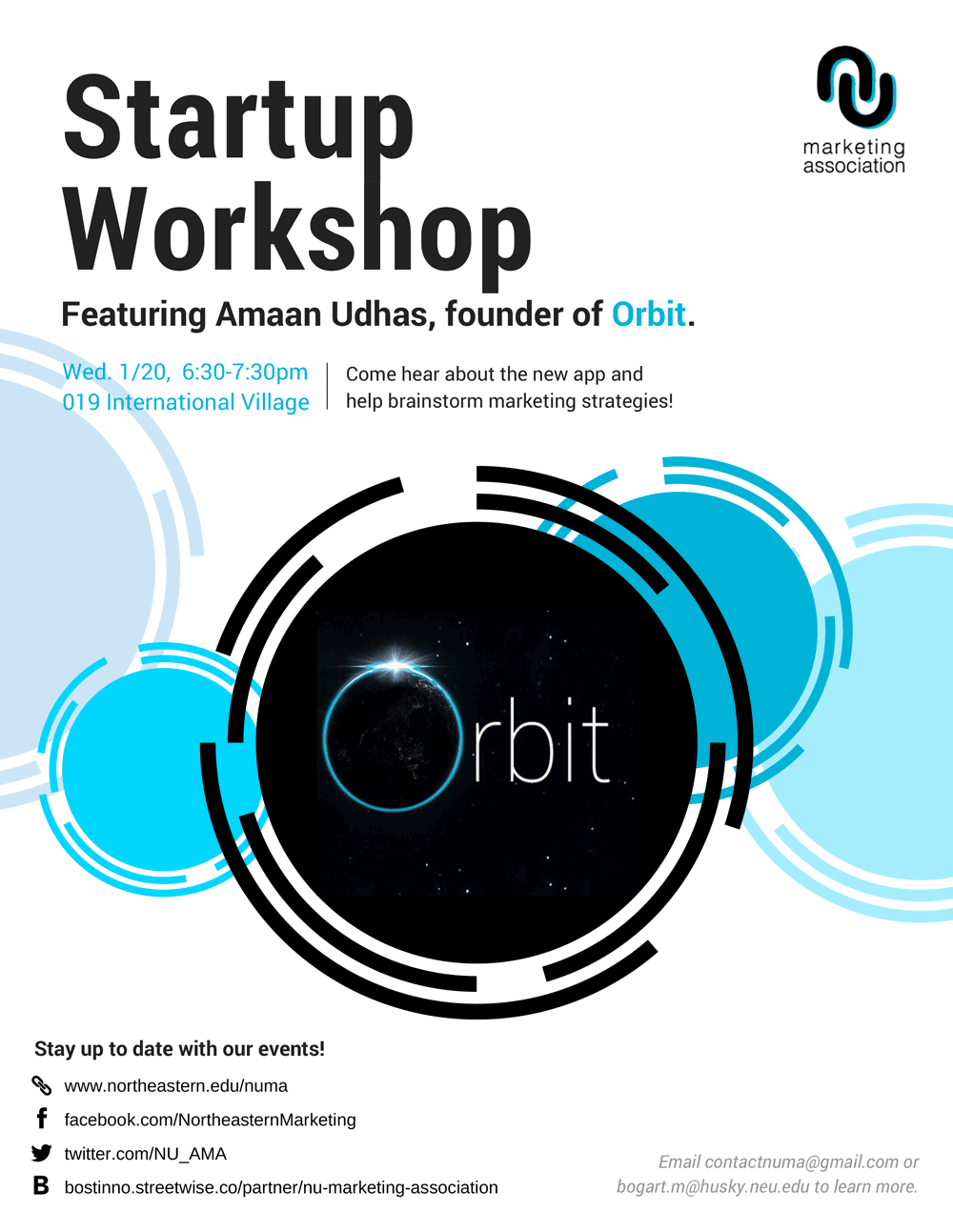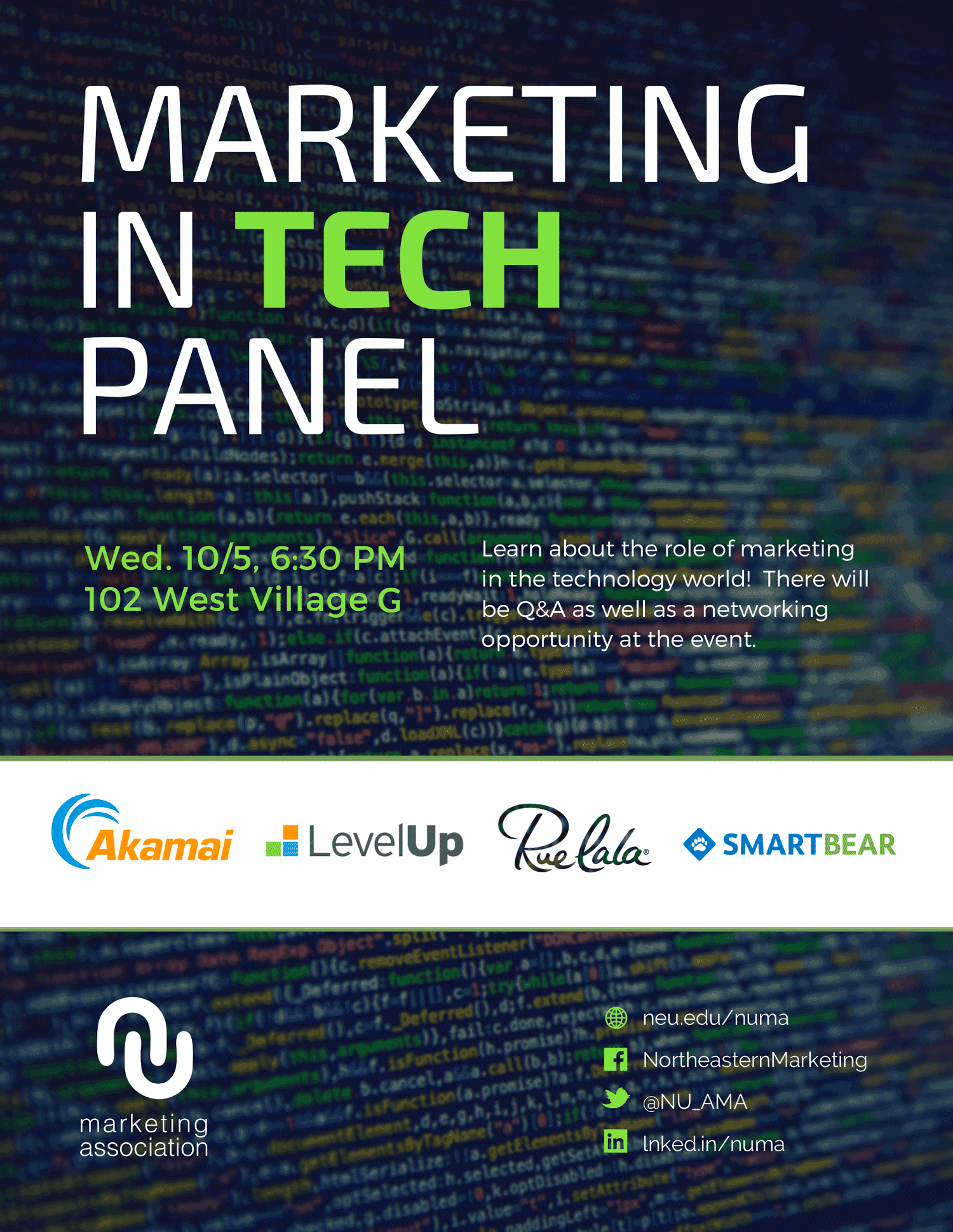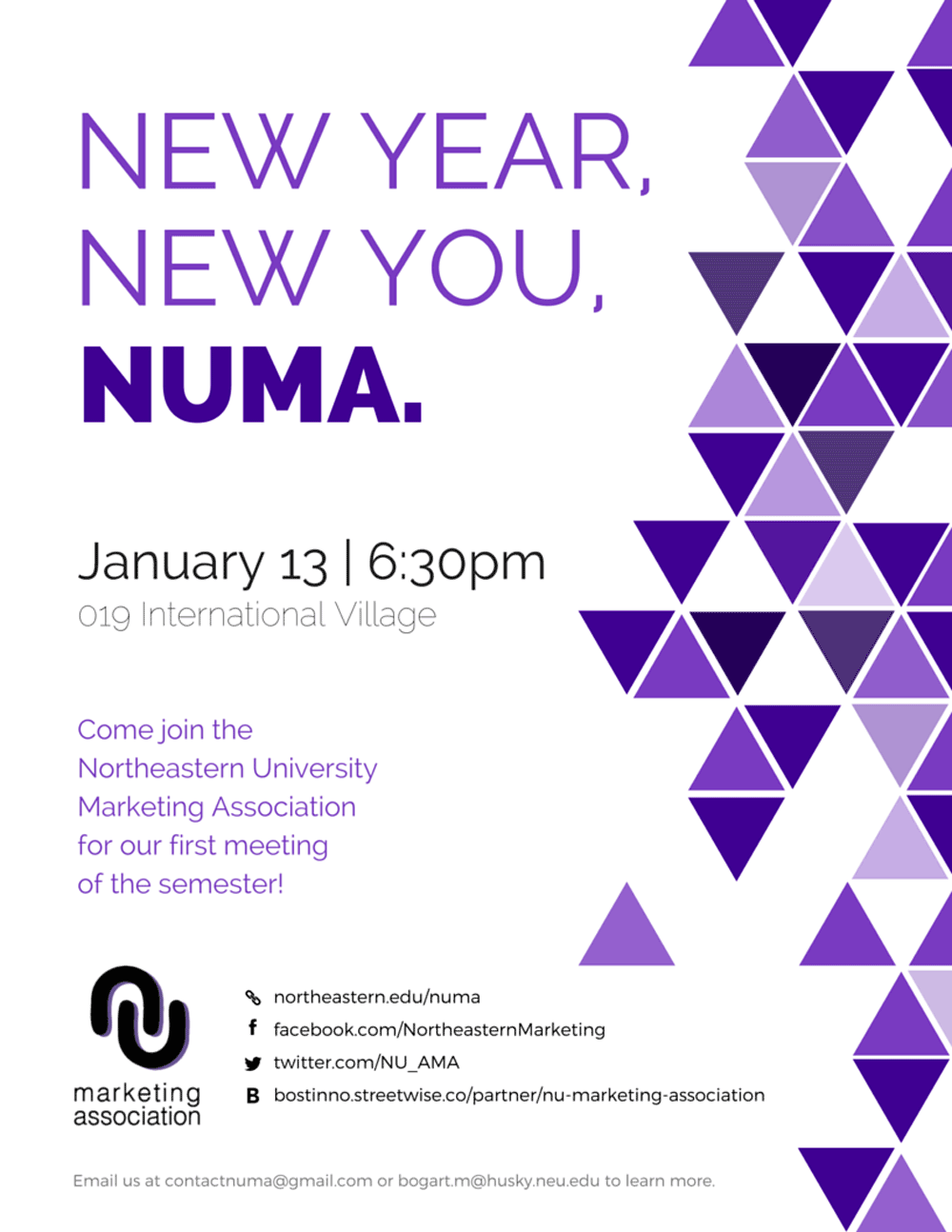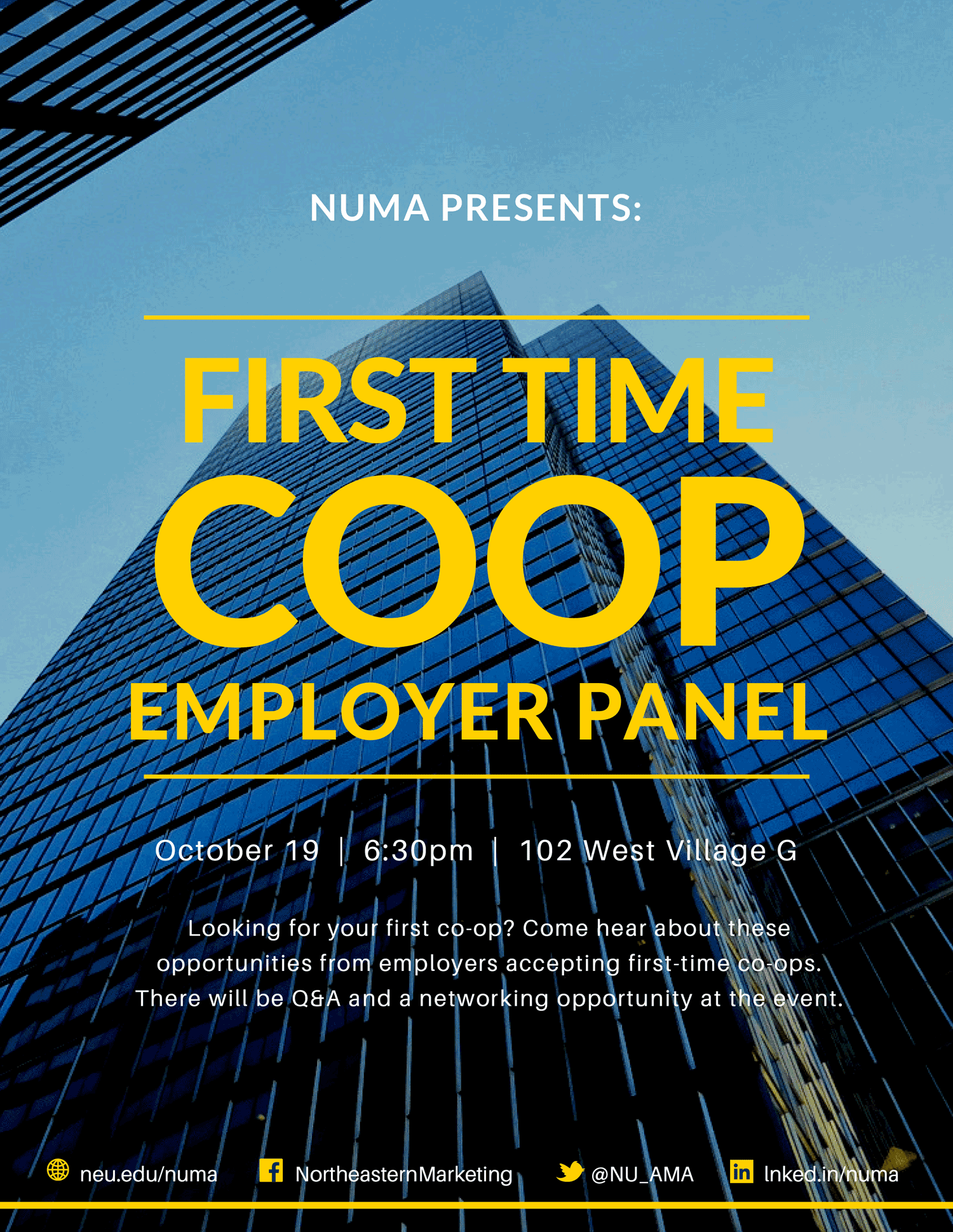 Logo Design
I designed the logo for the Northeastern University Marketing Association to help with their re-branding on campus. The new logo projects a polished and bold image, but also retains the approachability of the old logo through the rounded letterforms.
The interlocking "NU" of the logo resembles two chain links, reflecting NUMA's mission to help its members build connections for their future marketing careers. The bold NU also helps connect the association with the larger Northeastern University community.