TripKick Travel Sidekick App Design
TripKick is a travel sidekick app that helps streamline the trip-planning process from research to on-the-go.
Users start by collecting information about hotels, flights trip destinations in a browser extension / web application. From there, they can create a trip itinerary, and install the TripKick mobile app.
In the time leading up to the trip, TripKick notifies users of dropped prices and discounts for their travel plans.
During the trip, the app helps users navigate to their destinations, review attractions on TripAdvisor, and find alternate activities in case events get rained out or change hours unexpectedly.
TripKick handles the unexpected, giving travelers the peace of mind they want during their travels.
This app concept was designed for TripAdvisor, as a class project for the Interaction Design II course at Northeastern University.
Process
I came up with the idea for this app experience based on findings from user research and personal experience, while also keeping in mind TripAdvisor's existing brand and target audience.
Research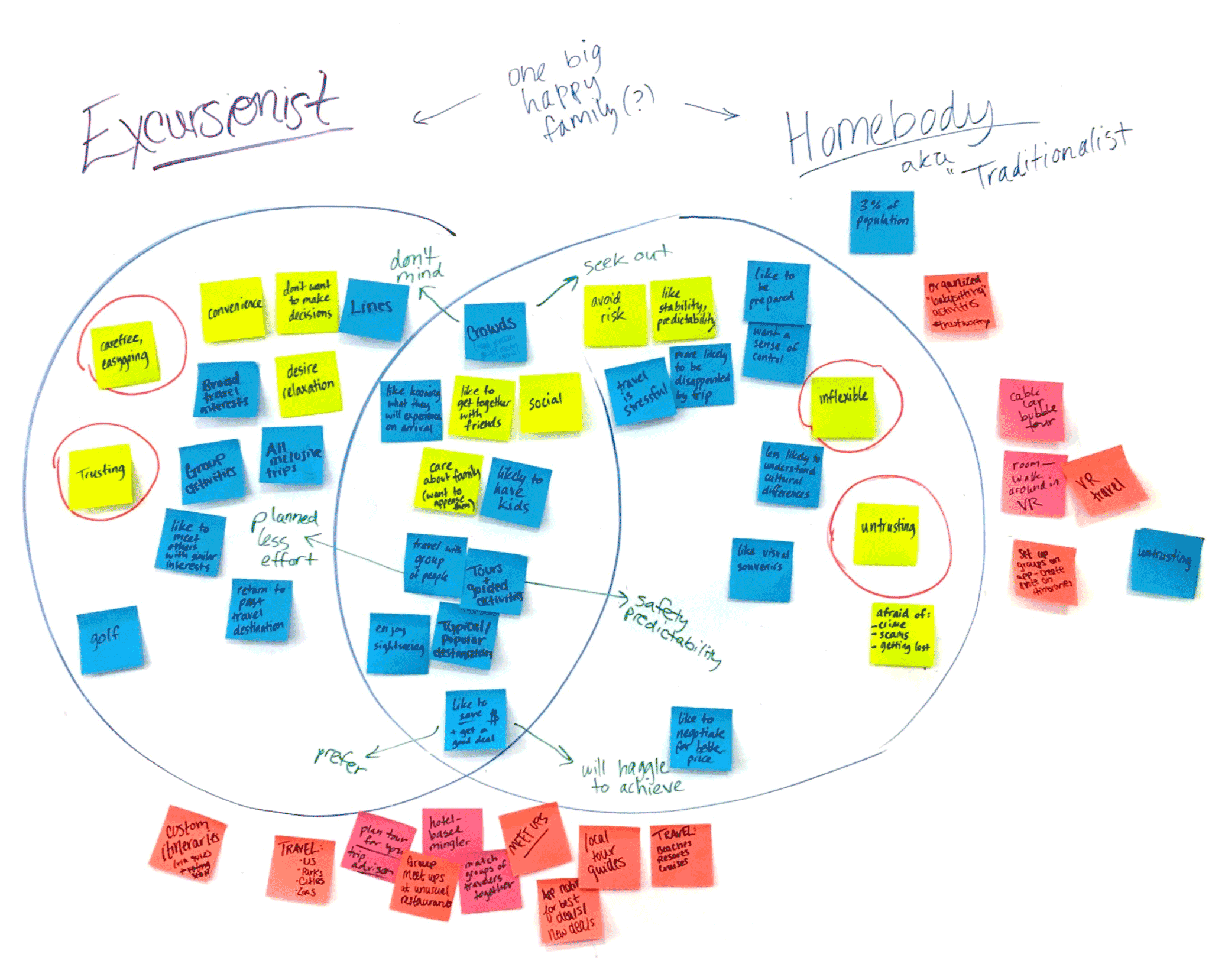 User Personas
I chose two groups from the traveler personas used at TripAdvisor, Excursionists and Homebodies, because I've run into many families who fit these archetypes while traveling. These types of users also make up the majority of the TripAdvisor user base, so I thought it would be interesting to design an experience that meets their needs.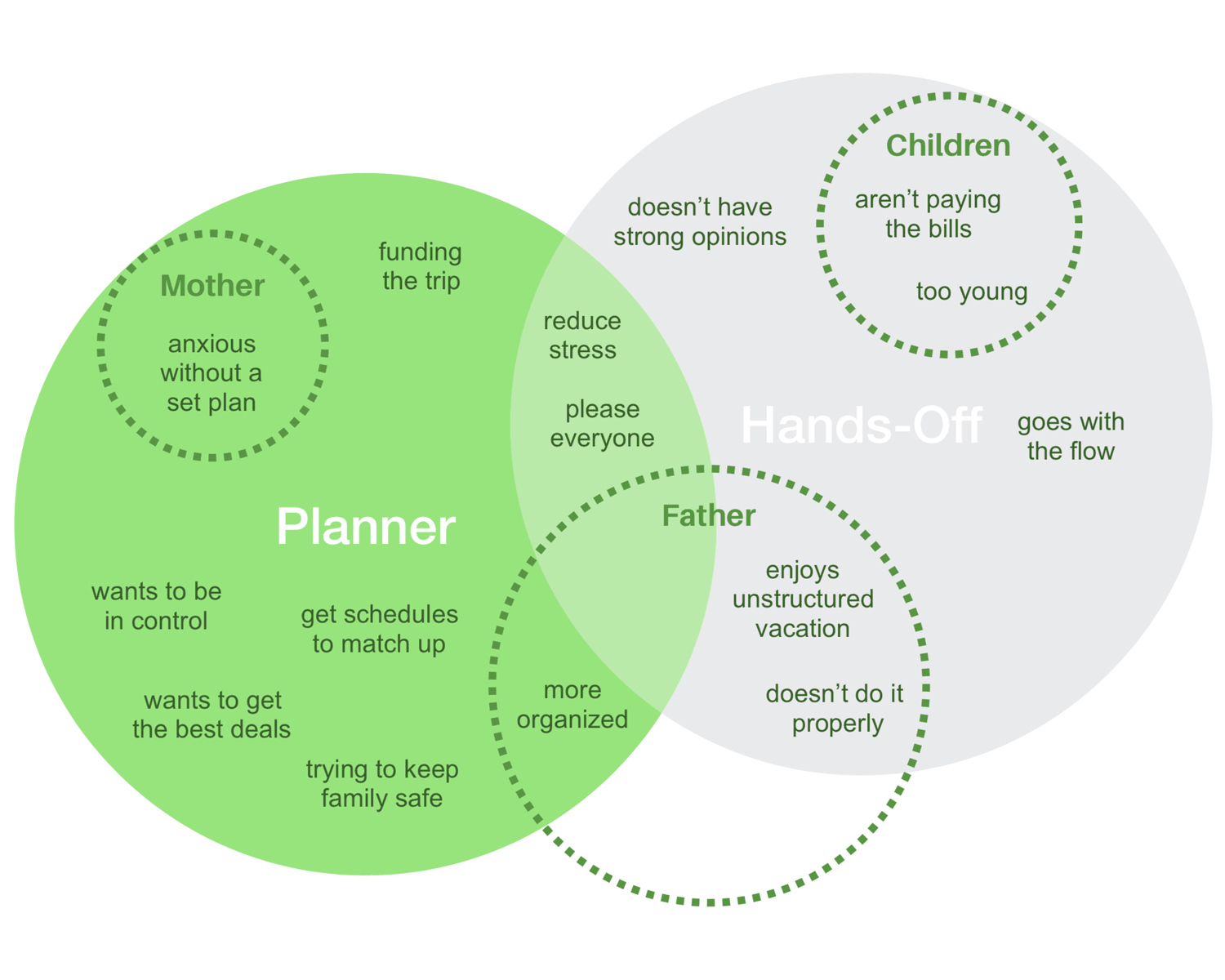 User Interviews
From user interviews with families touring Faneuil Hall, and user responses to an online survey, a pattern emerged that confirmed that in most families mothers did the lion's share of the trip planning. These trip-planning moms became my target audience – I wanted to design an app that would make their travel easier.
Ideation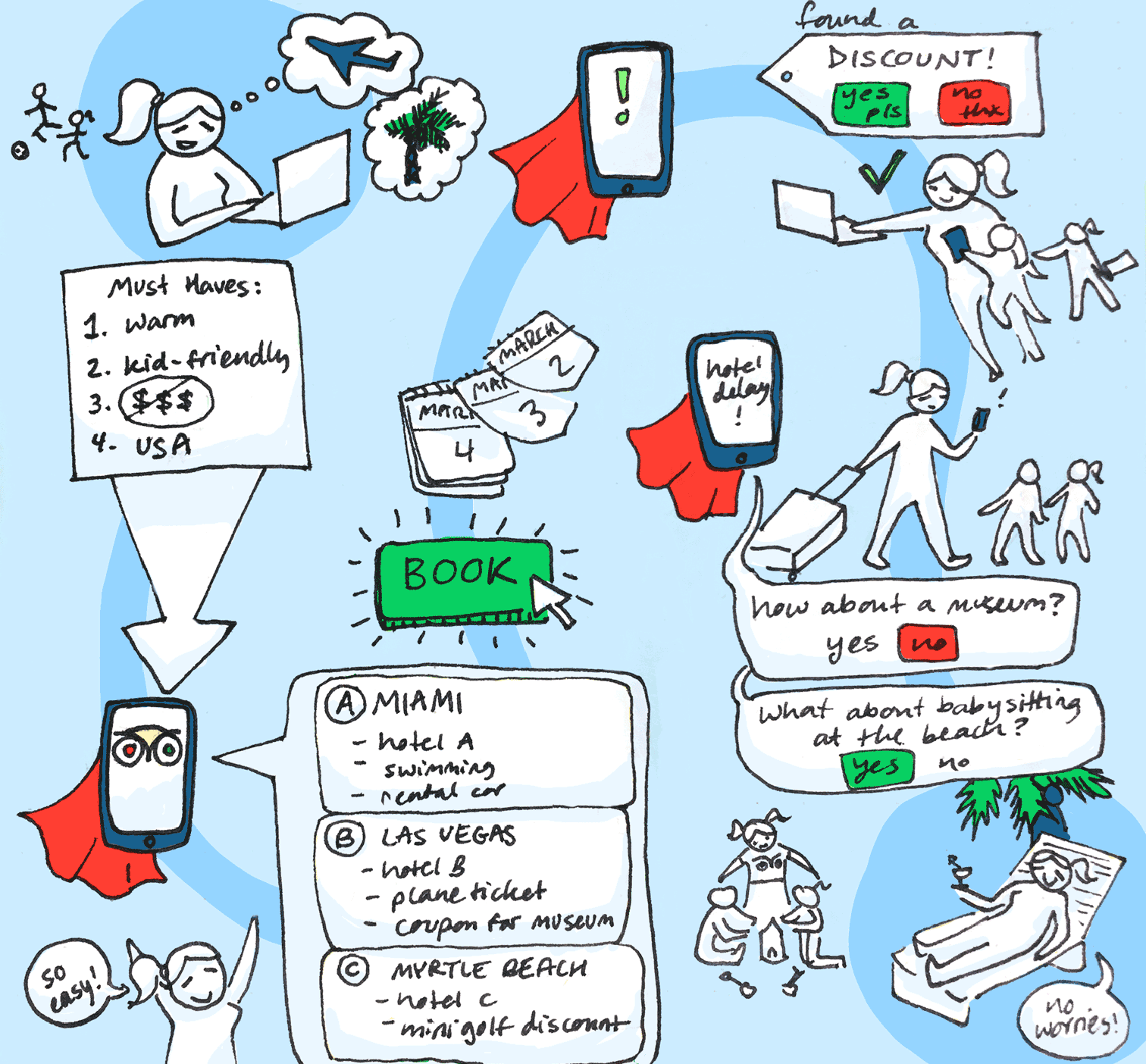 Service Concept
The driving concept behind TripKick is: a sidekick service for trip-planners that makes trips runs smoothly from start to finish by organizing trip information, tracking discounts and deals, providing backup plans, and navigating between destinations.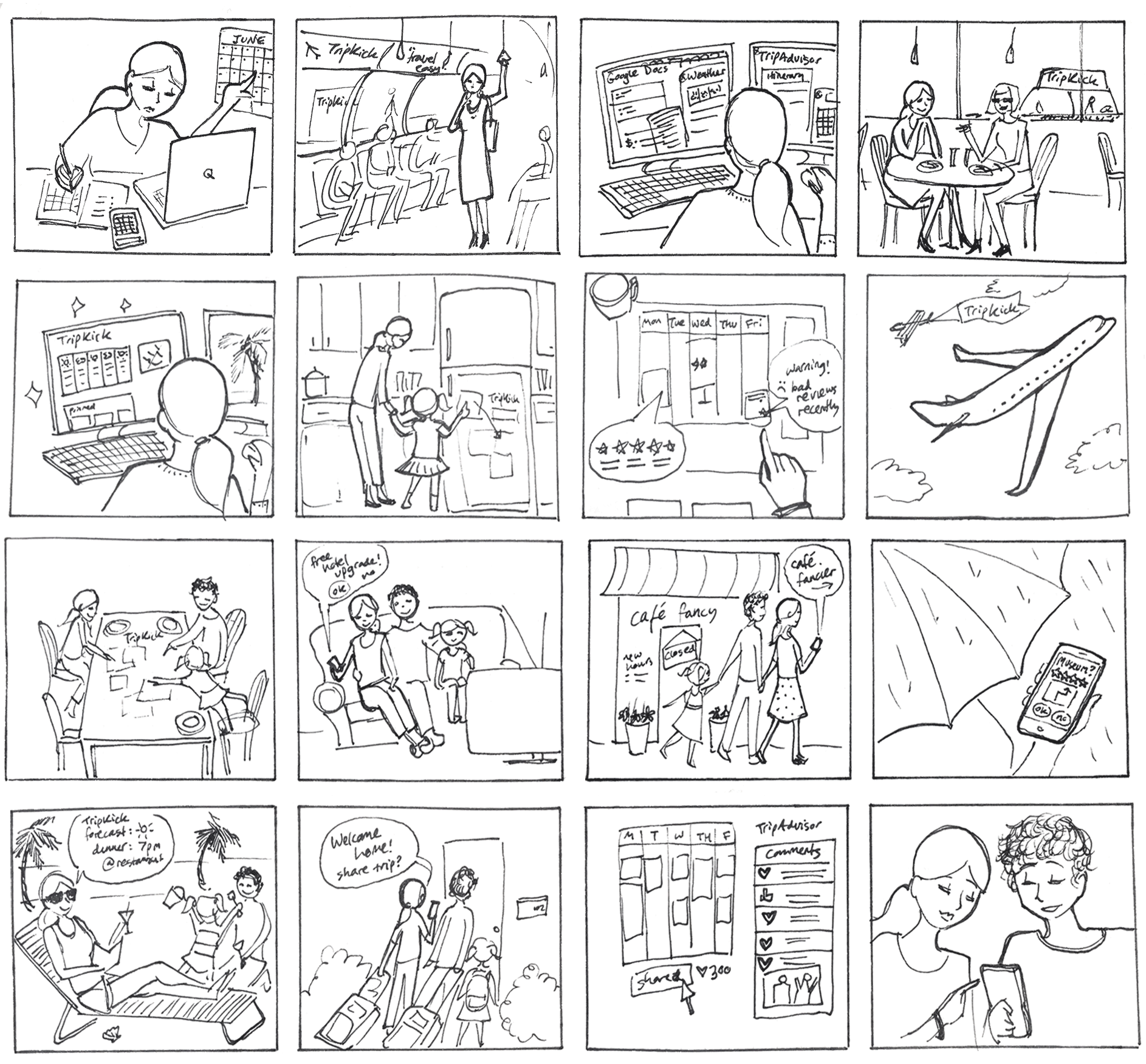 Storyboard
I explored TripKick's role throughout the customer journey, making sure to incorporate things like trip reminders, notifications about dropped prices on flights or hotel bookings, and a reminder for users to share their trip itinerary on the TripAdvisor platform after their trip is over.